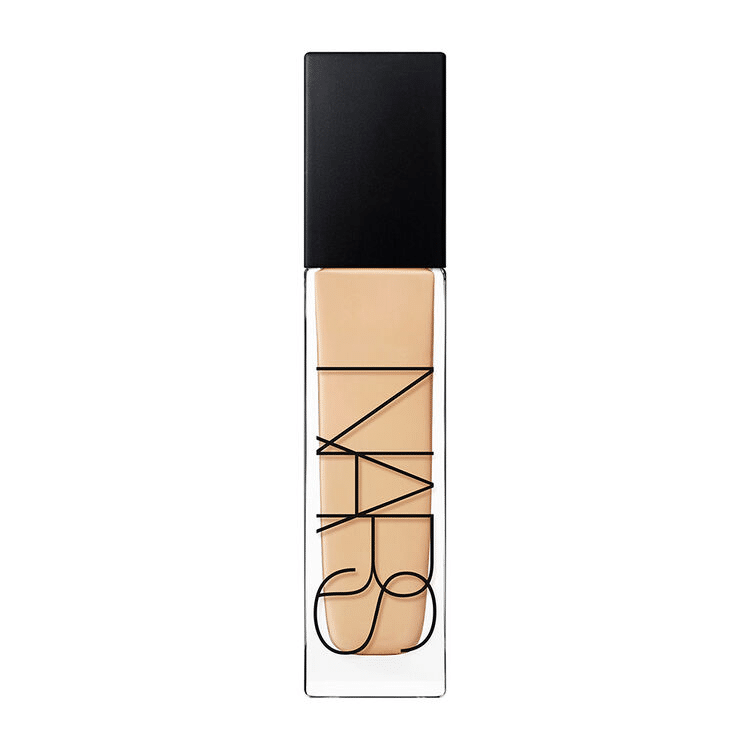 Foundation shopping is a daunting affair, to say the least. From narrowing down the correct formula for your skin type to finding the perfect shade to compliment your skin undertone, it is tough to find the right foundation. Luckily, Nars offers various kinds of foundation ideal for different skin types. The brand has unique foundation formulas that are available in several shades, meaning everyone can benefit from this reputable and high-end brand.
Foundation is a crucial part of your makeup routine as it forms its base. It allows the user to cover imperfections and reduce the appearance of fine lines and pores while giving your skin a natural and flawless look. While a dedicated skincare routine amounts to fair skin with less need for concealer and cover-up, sometimes a really good quality foundation is the unsung hero behind a pristine glow.
There is no 'one-size-fits-all' when it comes to foundation. As such, you have to choose a foundation that absolute quality and most suitable for your skin type. With so many foundation brands available in the market, it can be quite challenging to find the ideal foundation for your skin type. Many women spend vast amounts of time staring at foundation shelves in makeup stores since foundation shopping is tough.
Nars is one of the most reputable makeup brands in the world. It produces a wide range of makeup products, including foundation, concealer, blush, lipstick, eyeliner, and eye shadow palettes, among many others. One of its more famous products is its foundation line. The brand has several foundation lines that are a favorite among many. In particular, the Nars Natural Radiant Longwear Foundation has created quite the buzz in the world of makeup due to its incredible staying power as well as natural-looking radiance.
What is to be expected from Nars Natural Radiant Longwear Foundation?
The Natural Radiant Longwear Foundation from Nars is a high-coverage and long wear foundation that lasts for 16 hours while providing your skin with a natural and flawless radiance. Available in 34 shades, the foundation is super lightweight and improves the appearance of your skin instantly. It contains a breathable formula infused with watermelon, raspberry, and apple extracts, which aid in smoothening and softening your skin for a completely radiant look after a while of constant use.
This product comes in a nice, heavy, and clear glass bottle with a pump dispenser that pours out a small amount of foundation upon pressing it. The hole of the pump is big enough to allow just a little more than a pea-sized amount to come out. Similar to other Nars Complexion products, the top of the foundation bottle has a soft matte black finish, which is easy to remove.
Features of the Nars Natural Radiant Longwear Foundation
This foundation has several unique features that make it ideal for all skin types. Let us delve into its five main features.
16-hour lasting power
One of the most crucial measures of foundation and good makeup is how long it will sit on your skin after application. As you go about your day, you want a foundation that will not rub off easily as you perform various tasks. A good quality foundation gives you flawless, radiant, and smooth skin by offering the perfect canvas on which lipstick, bronzers, blush, eye palettes, and other makeup will sit as they enhance your natural beauty.
With this Longwear Foundation from Nars, you get medium to full buildable coverage and fade-resistant wear for up to 16 hours. More so, the foundation is transfer-resistant, meaning it does not rub off clothes, pillows, sheets, or any other material. It provides long-lasting coverage that lasts all day looking fresh and vibrant, just as when you applied it. You are sure that it will stay put until the end of the day when you wash your face. This high-quality product is also sweat-resistant and does not oxidize, meaning it will not change color throughout the day.
Full-powered and instant radiance
If you are looking for a foundation that will give your skin a natural glow, Nars Natural Radiant Longwear Foundation is the ideal choice. It gives your skin a beautiful and ultra-luminous appearance that looks similar to a powdered up dewy finish.
Upon application of this product, your skin will receive an instant radiant finish, leaving your face looking smooth and younger. This foundation has a unique formula with a Skin Optimizing Complex that contains a unique combination of apple, watermelon, and raspberry extracts to provide your skin with elastic fibers to improve its texture for maximum radiance over time.
Lightweight
In the past, people did not like using foundation due to its thick texture and heavy feel on the skin. With the invention of modern technology, many foundation brands, like Nars, deliver their products that contain lightweight formulas to give your skin a more natural look and a lighter feel.
Nars foundation consists of patent-pending technology that delivers a uniquely breathable and lightweight texture, making it exceptionally easy to apply. Whether you choose to use a brush or a beauty blender, it spreads easily for perfect natural-looking skin. This product does not feel or look cakey, and it is also not masking or drying.
More so, this foundation remains lightweight and breathable throughout the day. Unlike many other foundation brands, the Natural Radiant Longwear Foundation from Nars does not feel heavy on your skin towards the end of the day, giving you an urgency to take it off in order to let your skin breathe.
Available in 34 different color shades
The Natural Radiant Longwear Foundation from Nars has a unique formula with a translucent base combined with mineral toned balancing powders and micronized amino-acid coated pigments. These components come together to mimic various skin tones, creating a product that is ideal for all skin types. Available in 34 shades, anyone can find a suitable foundation shade that is similar to their skin tone and undertone.
Application
Due to its thick consistency, the Natural Radiant Longwear Foundation from Nars provides a medium to full buildable coverage with only 2-3 pumps. Provided that you have the right shade, it easily blends with your skin when using a beauty blender or a makeup brush. The brand suggests that you use your fingers to blend in the foundation as it provides it with more moisture, and it makes it easier to access the various corners on your face.
Many foundation formulas dry down too quickly in that when you go to apply the second layer, it lifts and breaks the first layer off the skin, giving you a patchy look. With this foundation from Nars, you will not experience any bunching up or clinging around dry spots on your skin. As a matter of fact, it helps in camouflaging such areas as it reduces fine lines, pores, and other imperfections on your face.
Pros
It provides a maximum of 16 hours of fade and sweat-resistant wear and medium to full buildable coverage
It does not oxidize
Provides a full-powered and instant radiance
High-quality, lightweight, and transfer-resistant foundation formula
Available in 34 shades, making it ideal for all skin types
Non-cakey due to its breathable texture
Easy to apply
Cons
It is somewhat expensive compared to its competitors
Final verdict
Nars is a reputable makeup brand known for delivering innovative and high-quality makeup products. Its foundation line is no exception. As seen from this Nars Natural Radiant Longwear Review, the brand does not compromise on its quality and performance. More so, the brand caters to all skin types and undertones, ensuring that your skin looks radiant and flawless instantly upon applying its foundation. I would recommend people with oily skin to use a primer and powder with this foundation to ensure its longevity on your skin.