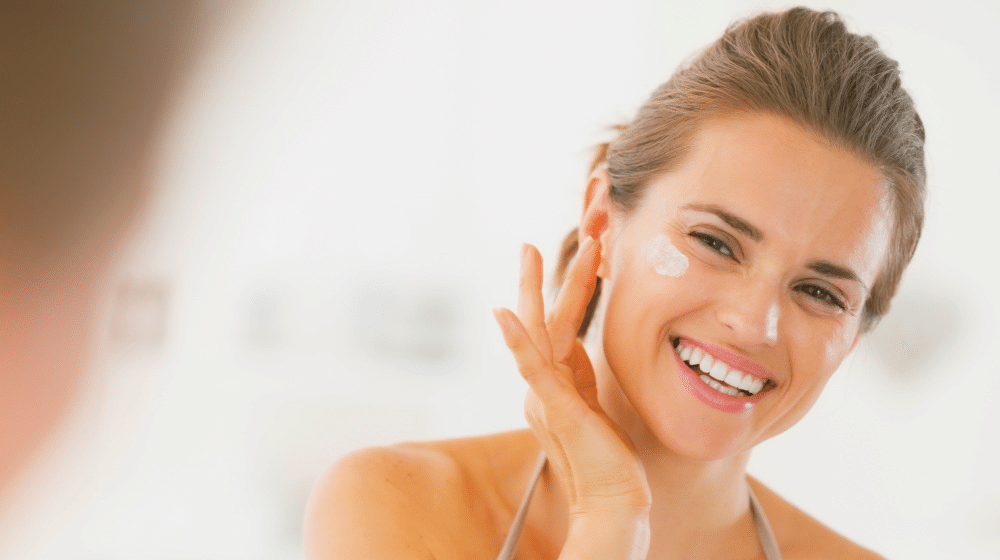 BB cream is advertised as one of the most skin-friendly multipurpose makeup products. Is BB cream safe for your skin? Does it cause acne and blemishes? We explore more about the versatile cream in this article.
BB cream, standing for blemish base, beauty balm or blemish balm, is a versatile cream that can replace a variety of products in your makeup kit. Even though it is a relatively new product, it has quickly become popular for its diversity and compatibility.
The right BB cream will ensure coverage, hydration, and protection for your skin. But can BB cream cause acne? Will using it regularly damage your skin? We explore more about the hybrid cream in this article.
Should you use BB cream?
BB cream is a dynamic makeup item that combines the effect if your foundation, moisturizer, sunscreen, primer, concealer, and skin treatment. While it was initially designed for medical use in Germany, the versatile cream has found its way into different makeup kits. The hybrid cream meets multiple needs at a go, with many options providing coverage, protection, hydration, and skin treatment.
If you are interested in the benefits of BB cream but are averse to oil, CC creams could be right for you. The color corrector creams can be used as a foundation, SPF, anti-aging cream, and moisturizer as well. CC cream is lighter, offers less coverage, and is suited for color-related issues such as redness and sallowness. DD creams provide value for people interested in much lighter options.
The cream will provide a similar benefit to BB and CC creams, although it is mostly suitable for older people. It works to conceal lines and wrinkles, with the thick texture ensuring more coverage for mature skin.
BB, CC, and DD creams are similar to foundations, but with added benefits. The thicker BB cream is better suited for dry and normal skin types, while CC is ideal for oily skin. DD creams can work for dry skin when used with a moisturizer, or on oily skin without any additions. You should still explore each product's components to find an ideal match for your skin type and needs.
Can BB cream cause acne?
BB cream can trigger acne in people who are very sensitive, despite its benefits. Even though it offers several skincare benefits, BB cream should not replace skin care products. That said, it offers anti aging, moisturizing and sunscreen benefits for your skin. If you do not have acne-prone skin, BB cream could be a great addition to your makeup kit.
If your skin tends to break out, you should avoid using BB cream. The product will carry a number of components that can cause acne to flare up. Most BB creams feature Hypericum and aloe vera, both of which work well to create its creamy texture but may aggregate acne.
BB cream can be a great match for people who are not too sensitive. For starters, the lighter coverage is easy to put on and take off cleanly. You will face a much lower risk of an acne eruption with the cream than you could with your usual kit. The cream also features a number of components to address different skin problems. You can clear out any blemishes, smoothen your skin and keep it hydrated throughout the day. The cream could also feature light reflecting ingredients, ensuring you can work with your basic color instead of layering makeup over your face.
What are the perks of BB cream?
BB creams offer perks for both skincare and makeup by acting as a healthy moisturizer and providing light foundation. Some BB creams may even feature sunscreen, ensuring protection against exposure. But are BB creams a necessary part of your makeup kit? Here are the biggest benefits on offer.
Can conceal blemishes
BB creams feature silicone-based components which provide a base on and blend well with your skin, much like a foundation could. The creams are lighter than most foundations, which allows you can use them regularly without looking layered or caked. As such, you can use your foundation less frequently with the right BB cream in your kit.
May feature anti-aging agents
A great BB cream will feature peptides and antioxidants, including Vitamins A, C and E. You will nourish your skin by applying BB cream regularly, and could benefit from a supple and smooth texture. Your skin will be well protected against wrinkles and damage, allowing you to look youthful.
Will moisturize your skin
BB creams feature glycerine and hyaluronic acid, both of which work well to moisturize your skin. The two will protect your skin from drying out, ensuring minimal risk of damage.You can enjoy hydrated and fresh skin when using BB cream regularly even in tougher weather.
Will even your skin tone
BB creams will streamline your skin tone by wiping away blemishes and lighting it up. Many BB creams feature arbutin and licorice, both of which work to even out skin tone. They also contain light reflecting Mira, which offers a lighter skin tint.
Will act as sunscreen
Some BB creams, featuring Niacin amide and offering a high SPF rating, will protect your skin against exposure to the sun. You do not have to wear sunscreen every day when you have an appropriate BB cream, with the latter working just as well to ensure coverage. As an added advantage, the Niacin amide will help lift off dead skin cells for a rejuvenated look.
Makeup mistakes that might cause acne
As noted, only some BB cream options may cause acne for people with very sensitive skin. Reports by dermatologists suggest that people who are prone to acne can wear makeup without stirring up their condition. There are a lot of safe products available for people with acne. While some products could affect your skin, your makeup habits may be more likely to influence your health. You can increase your risk of getting acne by failing to clear out these mistakes from your makeup routine.
Failing to clean your face and hands
You need to rid your skin of any oil, dirt and dead cells before you put on your makeup. While you may be tempted to rush through the process, ensuring your face is clean is central to putting on makeup. You should also wash your hands, especially if you plan to use them to craft your look. While using your fingers can help you learn how to put on your makeup, the germs carried could have an effect t on your skin.
Not cleaning your brushes regularly
You should create a regular schedule for cleaning through your makeup brushes. That said, it can be challenging to keep your brushes clean after every application. We recommend waiting no more than a week to get rid of debris on your tools. Soak and clean your brushes and sponges to do away with any potentially dangerous bacteria building up on them.
Using the wrong products for your skin type
Some components will be better suited for specific skin types than others. You need to understand your skin type before shopping for makeup. This will ensure protection for your skin against an acne breakout. You can contact your dermatologist to understand components which you need to avoid.
You should generally stay away from products featuring silicone, sodium chloride, lanolin, oils, petrochemicals and certain fragrances. Always consider your different skin types when taking recommendations for new products to avoid triggering your acne.
Sharing makeup and using expired products
You should always look into your makeup's expiry date and avoid any overdue products. These products could be harmful for your skin even when you are not prone to acne. You need to throw away any products past their due date to protect yourself.
You should also never share your makeup with other people. They could leave a tract of bacteria on your brushes, causing you to break out in acne after use. As an added disadvantage, your skin types could also be different, ensuring minimal benefit for one person.
How to choose the right BB cream for your needs
BB cream is a diverse solution to different needs. It offers moisturizing, sunscreen, anti-aging and can be used as a foundation. BB cream is light and easy to apply too. That said, not every product will be ideal across the different skin types. So, what should guide your choice for the right BB cream?
If you have dry skin, you should consider BB cream options with a moisturizer formula. This will protect and hydrate your skin while providing other BB cream benefits.
Oil free BB cream options are ideal for people with acne-prone skin. An oil-free formula will help camouflage redness while offering no irritation.
If you have oily skim, you should look into a cream with an oil free formula and a matte finish. Your face will not retain any grease with application.
Final word
The Blemish Balm cream has become a popular makeup kit figure for many users. It offers diverse skincare benefits, ranging from hydration to SPF. BB cream is easy to apply and available with different components to suit your specific needs. By looking through available options, you can pick an ideal cream for your skin to avoid breaking out in acne. Even though it isn't a skincare product, BB cream will provide coverage and protection for your skin.