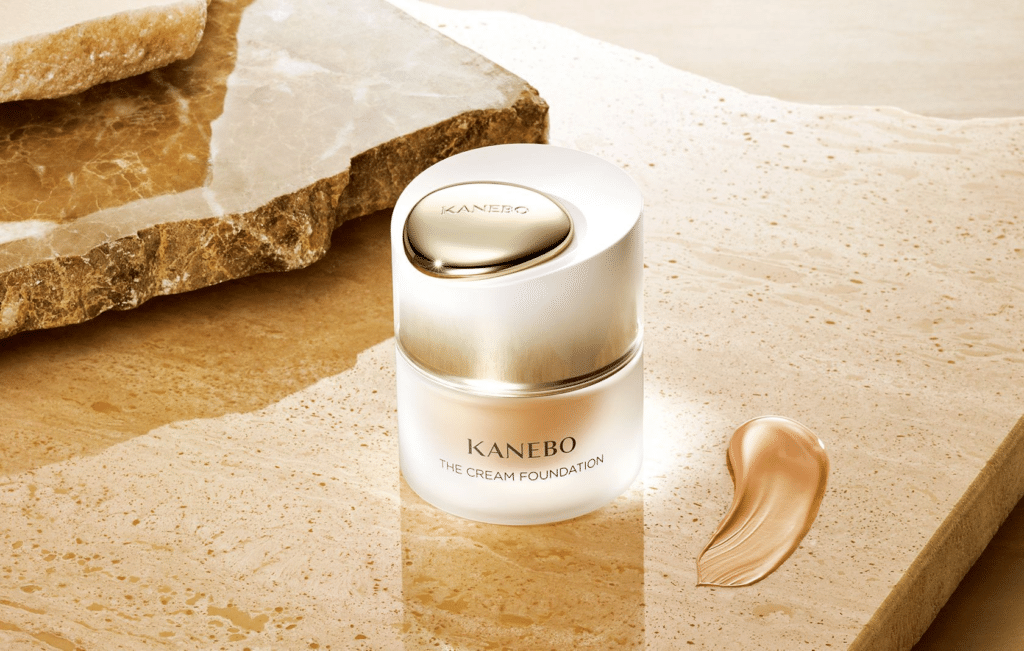 ream products have been in the makeup industry for a long time for all skin types, but are now getting popular for multiple benefits. Read this simple guide to learn how to use cream foundation
Makeup has come a long way in terms of products and product range. In the past decade, cream makeup products were only used on stage and during film. The growth of skin care and professional makeup techniques has led to the great discovery that is cream foundation.
Cream foundations are perfect for all skin types but especially if you have dry, dehydrated skin. Just like all other foundation types, cream can offer full coverage, conceal blemishes and dark spots while giving you the perfect natural glow. Who should use cream foundation? If your skin is dry, happens to be wrinkled, or lacks moisture, you need to replace your liquid foundation with a cream.
No makeup look is complete without the right foundation. If you are an artist, you understand the importance of a good base and foundation when it comes to achieving a flawless face. While many people only focus on the shade of the foundation, getting the right formula for your skin type is just as important.
What tools work best with cream foundation?
Sometimes, a flawless makeup look depends on the tools as much as the makeup product. With the right tools, you can achieve the perfect cream foundation application that will bring the entire look together. This is why it is important to use the best applicator for your cream foundation.
Keep in mind that your favorite foundation tool will not work the same for all foundation types. It all comes down to the foundation formula and application process. Also, selecting the right tool for your cream foundation is a matter of your personal preference.
Typically, cream foundations have a very thick consistency. You can use your fingers or a sponge to apply the foundation on your face and blend it out with a thick, flat densely packed brush. The sponge or flat brush with smoothen out the texture of the foundation and blend it evenly on your skin.
Foundation brush – While foundation brushes are game changers when it comes to makeup application, most won't do well with cream foundation. The long bristles tend to soak up much of the foundation, which means you have so much product loss and little coverage
Silicon sponge – This sponge is relatively new to the makeup field but has changed the game when it comes to application. It will not absorb any foundation and is super easy to clean.
Beauty blender- They are the ultimate applicator tools when it comes to any form of foundation. Just like the brush, they can suck up foundation from your skin during application. With a little water, you will be able to prevent this while getting a smooth application finish with this tool.
How to apply cream foundation – the process of application
Steps 1 – Clean and prep your face
The first step to applying any makeup on your skin is always cleaning. You want to start with a fresh face if you want your foundation to appear flawless.
A fresh clean face not only gives you an even base and clean canvas to start with, but it also determines the application of your makeup. If you follow a cleaning routine religiously, all you need to do is slightly swab your skin with cotton dipped in micellar water to remove the light layer of oil on your skin.
Prepping your skin will ensure your foundation does not look dry and flaky in the end. With the right products and prep routine, any foundation will give you a soft, natural look. If you don't already, always ensure you cleanse, tone, and moisturize your face before you begin the makeup application process.
Massage your favorite moisturizer all over the face except for the eyelids. Make sure you follow the given instructions on application by the manufacturer. Make sure you get a moisturizer that is perfect for your skin type.
Step 2 – Apply your face primer
Regardless of your skin type, you need a face primer for your make up. Primers work as a base for the foundation/makeup. Applying a face primer ensures your make up last longer in any conditions.
Step 3 – Apply the cream foundation
A good way to get proper coverage from any cream foundation is to arm it up first. All you need to do is rub the surface of the cream foundation with your palms to make it smoother, and then use your tool to apply it on your face.
With any foundation, you need to start from the center of the face directing it outwards for an even coverage. Don't forget to add cream foundation on the sides of your nose and spread it to the edges so you can cover your cheeks as well. Apply cream foundation to the top of the nose and spread it throughout the forehead.
Step 4 – Blend the cream foundation
Once you are done with the application, the next step is to blend. This is an important part of applying any cream foundation. Regardless of the tools of the application process, you need to focus on how you blend the foundation.
Pay attention to the areas on the face where you first applied the cream foundation. You want to blend them out and ensure they do not look patchy. If you don't blend out your cream foundation, the makeup look will not be right.
Take your sponge and blend the foundation evenly across your face, adding more if you need to. The good thing about a good quality cream foundation is that it appears smooth and natural on your face. If you are working with a low coverage cream foundation, you could tap concealer on your acne scars, redness, zits, or hyperpigmentation to cover the blemishes.
The benefits of using cream foundation
Works with all skin types
Cream foundation is great because it works well for all skin types. Unlike liquid and powder foundations, creams do not dry your skin. They actually help you to retain more moisture, which makes the whole makeup look fresh and natural.
The only difference in using cream foundation is how you set it depending on your skin type. If you have oily skin, you can use a powder to set the cream foundation. People with dry to normal skin will need a setting spray instead.
Cream foundation offers light, buildable coverage
If you are looking for foundation that will give you both full coverage and a sheer look, cream foundation is the one. You can use it on days you want to appear natural to simple events or go on a full-on glam makeup look for a photoshoot or event.
Unlike other foundations, cream foundations are not heavy and uncomfortable. You will be happy to hear that most cream foundations are created to be light and airy on your skin, making it comfortable for extended wear.
Get that natural glow
Some people like a simple makeup look regardless of where they are going. If you are one of those people, you will be happy to hear that cream foundation does just that. A good quality cream foundation should blend and disappear into your skin. These foundations give off a dewy finish, which makes your skin look healthy and glow.
This is one of the reasons why many people wear cream make up. Wearing this type of foundation makes your skin look bare and natural, like you have no makeup. You don't have to worry about this foundation changing the texture and moisture of your skin.
No need to worry about caking and cracking
This foundation type reduces the chances of caking or cracking. Its creamy consistency allows it to glide through your skin. It blends with your skin perfectly, which means minimal wrinkles and fine lines.
Cream foundation is easy to touch up
Another significant benefit of using cream foundation is that it gives you plenty of room for mistakes and correction. This means you can easily take off your make up for reapplication of change of scenes (from day to night). Cream foundation is also very easy to touch up; you can wipe off the problem area and reapply without showing any seems or extra layers. Adding a cream contour and blush will blend the look for a clean, flawless finish.
Watch out for these issues when getting or applying cream foundation
Generally, people with dry skin have uneven texture, which means applying cream foundation with the wrong tools or your fingers can leave a patchy, uneven texture. This can lead to an unnatural look and ruin the finished look. In this case, you need to apply your cream foundation using a beauty blender. Dip it in water to make it a little wet to avoid product loss through absorption.
If you want to cover redness, unevenness, and pimples, you need a full coverage foundation. Unfortunately, not many cream foundations can do that. When purchasing a cream foundation make sure it offers full coverage. This reduces the need to stack on ore products like concealer which can take away from the natural finish of a cream foundation.
Final Word
The end goal for applying any foundation is to make your skin look glowy and marble-like and that's just what a cream foundation will do for your skin. With the right technique, tools, and product, your cream foundation will give you a natural make up finish unlike any other foundation.