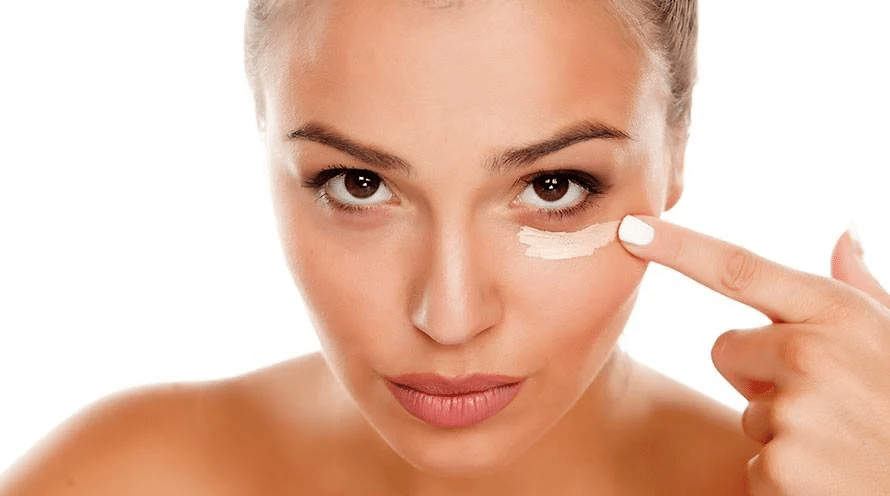 Its name, BB cream, won't tell us much about the foundation, which is why you need this guide. Read on to learn if we can use BB cream daily and more about BB cream.
With all the different types of foundation coming our recently, it can be hard to keep up. Most of us are familiar with powder, cream, and serum foundation but not so much the BB cream. BB creams have grown more popular in the beauty industry, but not so many people are familiar with what it does. While they are easy to use, BB creams are a complex compound of beauty products. The creation of DD and CC creams only makes it harder to differentiate them and understand the benefits.
BB cream, which is short of blemish balm, is a versatile combination of products like SPF, primer, skin treatment, moisturizer, concealer, and foundation on one. Initially, BB cream was created in Germany as an all in one cream to protect patients who just had laser treatment.
Tinted moisturizer vs. BB cream vs. Foundation
Tinted moisturizer
A Tinted moisturizer is exactly what it sounds like – a moisturizer with a tint. It is basically a lightweight lotion that offers hydration as well as some sheer coverage. This is the lightest options for the three and has the least coverage.
Tinted moisturizers offer an effortless, easy to apply look. All you need is clean hands to apply this to your face. Dab small amounts on your chick, forehead, and chin and blend it out with your fingers.
Bb cream
Blemish balm/beauty balm offers more coverage than tinted moisturizer. Essentially, it is just makeup that comes with significant skin benefits. It could be hydration or SPF, depending on what you need. When it comes to application, bb cream is not much different from tinted moisturizer. You can either use your fingers or a brush to apply this cream on your face.
Foundation
This is the most popular of the three in the beauty communicate and comes in multiple forms. You can find a liquid, cream, and compact powder foundation, all with different holds and coverage. Out of the three, foundations can cover imperfections better. It is also an excellent base for your contour, blush, and the rest of your make up. Unlike bb creams and tinted moisturizers, foundation doesn't often come with skincare benefits.
DD cream and CC cream
The CC in CC cream means color correction. This product is meant to reduce the appearance of redness on the skin, reduce sallowness, and improve your skin one. CC cream helps you cover pimples, discoloration, and age spots on the skin. T also gives your skin a smooth complexion. Basically, bb works to conceal
DD cream, on the other hand, is a do-all cream. It combines the power of bb cream and cc creams. Dd cream has anti-aging qualities and reduces the appearance of fine lines and wrinkles.
Can we use BB cream daily?
Because BB cream is not as heavy as foundation and concealer products, it is much safer to use on the daily. This, however, does not mean that you should use it on your skin every day. Just like all other products, there are limits. To maintain healthy skin, you need to lay off the BB cream unless it offers benefits like SPF and moisture.
Here are several ways you can use BB cream
Now that you understand more about BB cream, here are some options that could be available for you. BB cream is easy to incorporate into any beauty routine. Here are some instances where you can use BB cream
When you are in a rush
I think we can all agree that doing a full lam makeup routine can be a little time-consuming. If you have somewhere to go but do not have the time for a color corrector, foundation or concealer, there is no need to worry. You can use BB cream to replace the three products simultaneously.
Get a BB cream that is formulated for your skin needs so you can apply one product instead of multiple products. This will reduce the time it takes to complete our beauty routine, but you will still look great.
Take a break from heavy makeup products.
If you want to take a break from liquid foundation, concealer, and more, but you still want to do something light instead, you should go for the BB cream. With BB cream, you can get high coverage and flawless skin. If you want more coverage without having to wear foundation, you can cover up spots, redness, and imperfections using a little bit of concealer before applying the b cream on your face. You don't have to do a full face if concealer, you can just spot treat.
You can use this cream when you have a breakout.
Breakouts are frustrating, especially if you have an event or interview to attend. Everyone wants to look good in front of any camera. You can use BB cream to even out your skin ton, reduce redness, and give the illusion of the perfect skin.
If you need to do some major color correction, you can use BB cream. Some BB creams are made in color correction tones like green to help you cover redness, correct some imperfections, and neutralize your skin tone.
When traveling
One of the hardest things about traveling is trying to fit all your makeup and skincare in one small bag. Beauty products can be a handful, so you only need to pack what's important to you. You can stash your BB cream in the makeup bag because it offers multiple benefits. This will help you save plenty of space for other necessities in your bag
For the no makeup, makeup look
The no makeup make up look is perfect for any casual occasion. This trendy look continues to grow more popular every day, and one of the ideal ways to achieve it is with the BB cream. All you need is to apply a smooth layer of BB cream to even your skin tone. With a bit of blush, some mascara, and eyeliner, you can achieve the most natural finish.
For your selfies
BB cream can make your complexion look beautiful, which is the effect you are looking for when taking pictures of yourself.
When going to the beach, m pretty sure you should not want to wear a full face of makeup. BB cream is perfect if you are planning to have an impromptu photoshoot at the beach. BB cream should give you enough coverage for an afternoon at the beach. Keep in mind that BB screen does not offer that much protection from the sun, which means you should still apply sunscreen underneath for protection.
Here is how to use BB cream
Now that you understand more about BB cream and the best times to use it, you probably want o to learn how to use it. To incorporate BB cream into your makeup routine, you don't have to do much. Follow the following tutorial for whenever you are applying BB cream.
It takes time and practice to perfect application of a beauty balm.
Step 1 – Normally, it is a thick paste that needs warming up before it can go on your face. Apply a dime to nickel size amount of the cream at the back of your hand, depending on the coverage you need. If you are looking for more coverage, you can use it as an advanced skin primer or to conceal your pimples, acne scars, and dark spots.
Step 2 – use a kabuki brush to gently stipple and pat the bb cream around your face. Use circular motions so the cream can spread out evenly. Tapping the cream should work much better than smearing it on your face. Ensure you buff and blend the foundation on your skin to reduce any foundation lines.
Take time to assess the first application so you can spot any areas that need a little more coverage. Tap on a few more times to cover discoloration, dark circles an s a car. Adding a layer can make such a big difference.
Top reasons why you should use BB cream
BB cream reduces the appearance of blemishes on your skin. Most BB creams contain silicon based ingredients that blend perfectly into any skin type. Just like foundation, BB cream also provides a base for your skin. The main difference between BB cream and foundation is that you can use it every day for a natural look without appearing cakey
BB cream is anti aging
Most BB creams are made with peptides and antioxidants like vitamin c, e, and a. essentially, when you apply such a cream, you are providing your skin with multiple benefits like the much needed nourishment. Using this cream over time can make your face look more youthful due to these benefits.
BB cream can be used as a moisturizer
The main ingredients in a BB cream include glycerine and hyaluronic acid. These two are popular when it comes to skin hydration. Using BB crèmes with these ingredients can keep your skin fresh and hydrated. It is perfect for people with skin that is prone to dryness.
Sunscreen
You can use BB cream to give your skin the much needed protection from the sun. BB creams containing niacin amide and SPF will help prevent damage from harmful sun rays. Niacin amide is also known to help lift dead skin while also protecting the new skin from sun damage.
Final word
BB cream should not be used to replace any skin care routine, but it offers multi tasking abilities that shorted your beauty routine when you need to. You still need to do a morning and night skin care routine to keep the skin glowing and healthy. One of the most significant benefits of using bb cream is that you can enjoy a smooth, natural coverage without putting on a lot of products or chemicals on your skin. Most bb creams moisturize the skin and provide needed nutrition to keep it healthy while giving you foundation effects simultaneously.